Our online store in the US supports credit/debit card issued by Diners Club, Discover, Master Card, Visa, and American Express. When you decide to pay with a credit/debit card, you need the following information to proceed with the secure payment: the name on the card, the card number, the month and year when the card expires, and the digital security code. Please...
On by OZUKOEVEN 0 Comments
Image Source: ozuko.cn Introducing the OZUKO Men Backpack for 15"-17" Laptop Backpacks The OZUKO Men Backpack is a versatile and multifunctional bag designed to meet the needs of students, professionals, and travelers alike. Crafted with a water repellent and durable construction, this backpack ensures that your laptop stays protected from unexpected spills or light rain showers. With its multiple compartments, you can easily organize your belongings, including...
On by OZUKOEVEN 0 Comments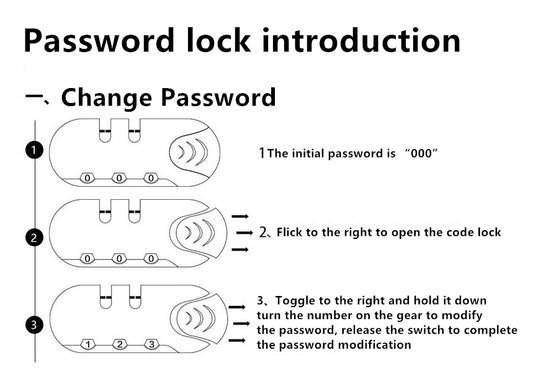 ozuko sling bag lock instructions Initial password is "000" Flick to the right to open the code lock Switch to the right and hold it, slide the number on the...
On by liurong 0 Comments